Lamb & Wild Boar
for sterilised cats
Grain-free & potato-free Formula for sterilised cats. Complete Cat Food.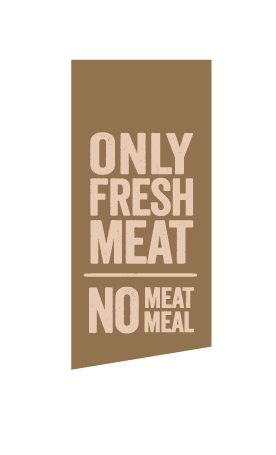 Carnilove Lamb & Wild Boar for Adult Cats has been formulated with respect for the natural composition of the feline diet. Lamb and game are highly digestible dietetic proteins that are ideal for maintaining perfect physical condition in sterilized cats. The controlled mineral content supports proper function of the kidneys and urinary tract, while the natural antioxidants obtained from fruits and herbs have cleansing and anti-inflammatory properties
Where to buy
Feeding guide
---
Composition
wild boar meat meal (35%), free-range lamb meat meal (24%), yellow peas (19%), chicken fat (preserved with tocopherols, 6%), apples (4%), chicken liver (3%), tapioca starch (3%), salmon oil (2%), carrots (1%), flaxseed (1%), chickpeas (1%), hydrolyzed crustacean shells (a source of glucosamine, 0,026%), cartilage extract (a source of chondroitin, 0,016%), brewer´s yeast (a source of mannan-oligosaccharides, 0,016%), chicory root (a source of fructo-oligosaccharides, 0,012%), yucca schidigera (0,01%), algae (0,01%), psyllium (0,01%), thyme (0,01%), rosemary (0,01%), oregano (0,01%), cranberries (0,0008%), blueberries (0,0008%), raspberries (0,0008%).
Nutritional composition in 1 kg
vitamin A (3a672a) 23 000 I.U., vitamin D3 (3a671) 940 I.U., vitamin E (3a700) 650 mg, vitamin C (3a312) 300 mg, taurine (3a370) 2 400 mg, choline chloride (3a890) 2 200 mg, L-carnitine (3a910) 65 mg, niacinamide (3a315) 45 mg, Biotin (3a880) 1,8 mg, zinc (3b606) 150 mg, iron (3b106) 48 mg, manganese (3b504) 55 mg, iodine (3b201) 3,8 mg, copper (3b406) 11 mg, selenium (3b810) 0,23 mg, L-methionine (3c305) 14 mg, arginine (3c3.6.1) 12 mg, L-lysine (3.2.3.) 10 mg.
Analytical constituents in 1 kg
crude protein 39.0 %, crude fat 14.0 %, crude fiber 4.0 %, crude ash 7.8 %, moisture 10.0 %, calcium 0.8 %, phosphorus 0.7 %, sodium 0.9 %, magnesium 0.04 %
Metabolic energy
3 690 kcal/kg. Omega 3: 0,25 %, Omega 6: 2,30 %
Package
0.4 kg, 2 kg, 6 kg
Product code
{{ $root.accountingCode }}100 170205